Our
Mission
Gordon Sumner Consulting, LLC and every member of the team commit themselves to providing superior quality service and support to our clients that naturally produces sustainable results. We commit to learning our client's culture so that we can better serve and support your requirements.
Core
Values
Gordon Sumner Consulting's Staff and Team Members subscribe to:
A Code of Conduct grounded in principle-based highest ethical business standards.
A focus on sustainability in all products and outcomes.
A safe, harassment-free work environment for our team, our clients and the public.
A process driven by high quality and value.
An unmatched sagacity of professionalism and stewardship through leading by example at the senior level.
Top
News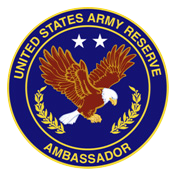 Dr. Gordon Sumner was recently appointed as an Ambassador to the US Army Reserve. Army Reserve Ambassador's develop awareness and advocacy with community leaders and are vitally important bridges to communities across the Nation. They function at the state and local level and voluntarily represent the CAR without salary, wages or other benefits. Most beneficial is that they provide "continuity" over the long term; while local Army Reserve team leaders come and go, Ambassadors are vested in the community. Click for more info >>
Contact
6904 Conservation Drive
Springfield, Virginia 22153-1009
Phone: 703-595-8800
Email: gordon@gsconsulting.com
DUNS #: 965003432
CAGE CODE: 65ZH7
TIN/EIN: 273528995
NAICS: 541311, 541612, 541613, 541820, 561210, 424210, 423450
Tell A Friend