Our
Experience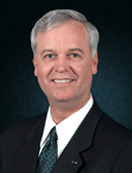 "Your success is
my top priority." Gordon Sumner, PhD, is the founder of Gordon Sumner Consulting, a Service-Disabled Veteran Owned Small Business and American Indian Small Business and is a member of the Santee Tribe. Dr. Sumner's business has supported various small veteran owned and service-disabled veteran owned small businesses, large and small nonprofit organizations, disadvantaged and other minority groups to include American Indian and veteran organizations.
Today, GS Consulting provides nonprofits with governance, strategic planning and communications, membership reform, Board and volunteer recruiting, training and retention programs, and facilitation of group training and education support. His team can also bring Diversity and Inclusion training and Sexual Harassment and Assault Prevention training.
Dr. Sumner personal expertise includes support to national and international nonprofits in key areas such as governance, educational support, outreach, and fundraising. Most recently he was instrumental in reforming a large, international nonprofits' membership structure, annual dues structure and Bylaws, taking them from an unsustainable revenue methodology to a financially sound membership plan. This reform project established sound principles to allow the organization to obtain 34% annual revenue from membership dues, covers 100% of the basic operating expenses, established a liquidity fund to cover a minimum of 1-year operating expense, and created a governance plan through the revised Bylaws that prevents large members from being able to dictate the association's actions over the smaller members. He provided support to their Government Relations effort addressing a variety of legislative actions that supported their particular industry services worldwide.
Dr. Sumner continues serving veterans in a variety of veteran focused nonprofits. He served as the Commander, Greater Washington DC Chapter 353, Military Order of the Purple Heart. He recently served as the President and Secretary, Board of Directors, Veterans Moving Forward, a 501c(3) providing trained and certified therapy and comfort service dogs to veterans at no cost.
Dr. Sumner previously served as the National Director, National Committee for Employer Support of the Guard and Reserve (ESGR) during the George W. Bush and Barack Obama Administrations. As a Presidential Appointee and member of the Senior Executive Service (SES-3), he provided executive leadership to the largest volunteer organization within the Department of Defense comprised of over 5000 uniformed military, government civilians, defense contractors and volunteers. Working closely with the Department of Labor, Veterans Education and Training, his ESGR team provided support to all Guard and Reserve component members as well as large and small businesses across the country to ensure all were aware of their rights and privileges in accordance with the Uniformed Services Employment and Reemployment Rights Act (USERRA). In this position he also provided testimony to various Members of Congress, senior leadership within the Department of Defense, and congressional subcommittees.
During his military career, Dr. Sumner served in a variety of command and staff positions around the world during peace and war. After retiring from the US Army as a Colonel select in 1997 with his final assignment as the Chief, Army Training, Pentagon, Washington, DC, Gordon served in a variety of leadership positions within the defense industry such as Program Manager, and then as Managing Director, SYColeman, formally SY Technology, a wholly-owned subsidiary of L3 Communications and as Vice President, Government Division, Peduzzi Associates. Additionally, Dr. Sumner is a qualified FEMA Emergency Manager.
Gordon currently serves as a Council Member, Graduate Education Development Council, Auburn University; Senior Fellow and Affiliate Faculty, George Mason University; Scholar, James Carey Foundation; and, on the Board of Advisors, Office of Military Services, George Mason University.
He holds a Doctor of Philosophy in Adult Education from Madison University (Summa Cum Laude), a Master of Business Administration (Summa Cum Laude) from Auburn University, a Master of Education (with Honors) from Boston University and a BS, Music Performance and Music Education, Jacksonville State University. He is also a graduate of the John F. Kennedy School of Government, Harvard University.
Contact
6904 Conservation Drive
Springfield, Virginia 22153-1009
Phone: 703-595-8800
Email: gordon@gsconsulting.com
DUNS #: 965003432
CAGE CODE: 65ZH7
TIN/EIN: 273528995
NAICS: 541311, 541612, 541613, 541820, 561210, 424210, 423450
Tell A Friend