Our
Experience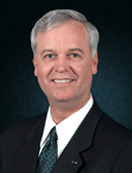 "Your success is
my top priority." GORDON SUMNER CONSULTING, LLC, an American Indian/Service Disabled Veteran Owned Small Business. Dr. Sumner, a former member of the Senior Executive Service and Presidential Appointee, recently served as the Executive Director, National Committee for Employer Support of the Guard and Reserve (NCESGR) and principal advisor to the Secretary of Defense on all matters involving employer support programs for all the Reserve components of the United States Armed Forces. Dr. Sumner provided leadership, budget administration, operations, administrative, logistical and management support for the largest volunteer based organization within the Department of Defense comprised of over 250 military uniform and government civilians, defense contracted personnel, and 5,000 volunteers organized into 54 field committees throughout the United States, the District of Columbia, and the Territories of Guam, Puerto Rico, and the Virgin Islands.
With over 36 years of experience to the Federal Government and industry, he provides support to the Department of Defense, State and local governments and other Federal agencies with a focus on program management, Guard/Reserve issues, operations, personal management, force management, and strategic development. He works with a team of experienced entrepreneurs and advisors who's Access, Experience and Trust has enabled clients to scale their businesses – raised capital, built sales teams and strategic partnerships, launched products, grown top-line revenues, and achieved successful exits. He assists businesses, especially veteran owned small businesses, by developing sound business strategies by building relationships with executive leaders with a focus on the Federal government.
A retired Army Officer, Dr. Sumner held various leadership positions within the Department of the Army, the Joint Staff and Office of the Secretary of Defense. A decorated combat veteran, Airborne/Ranger and Army Master Aviator, he served on the Army Science Board and as the Army's representative to NATO's Army Training Group. He was responsible for the Total Army's Institutional Training base worldwide. Today, Dr. Sumner is actively involved with many non-profits supporting our veterans and their families.
Contact
6904 Conservation Drive
Springfield, Virginia 22153-1009
Phone: 703-595-8800
Email: gordon@gsconsulting.com
DUNS #: 965003432
CAGE CODE: 65ZH7
TIN/EIN: 273528995
NAICS: 541311, 541612, 541613, 541820, 561210, 424210, 423450
Tell A Friend